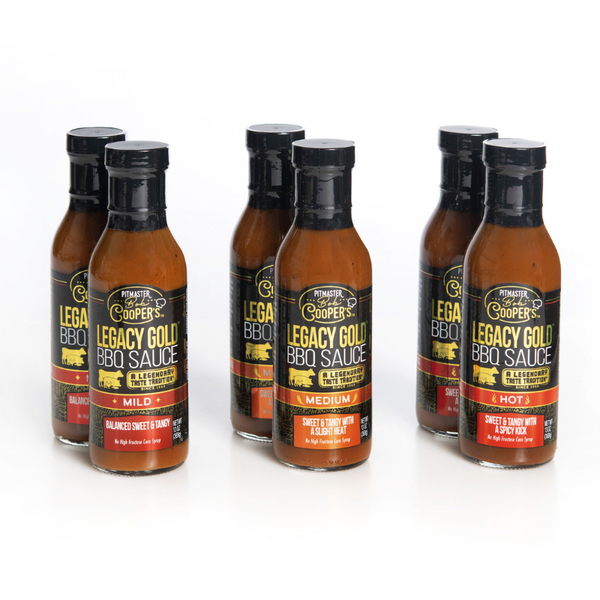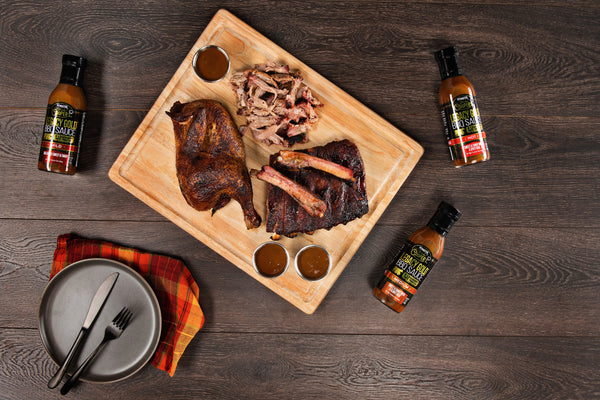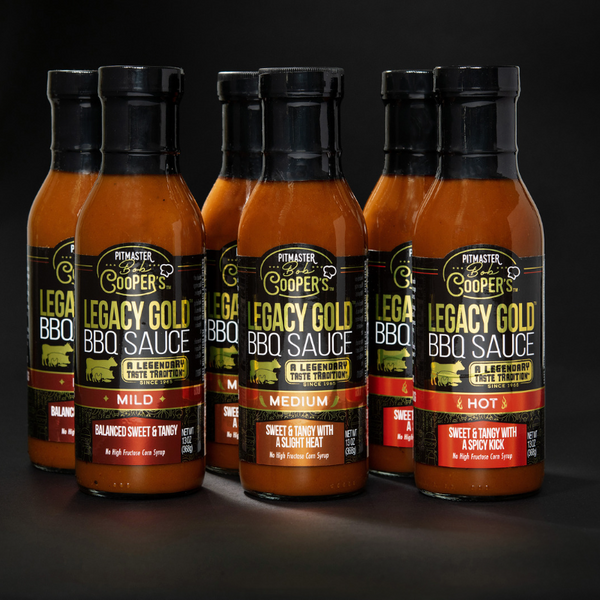 Legacy Gold BBQ Sauce 6-Pack
MILD
Balanced Sweet and Tangy with the perfect combination of southern goodness in every drop! Not too sweet. Not too tangy. Always just right!
MEDIUM
Sweet and Tangy With A Slight Heat!  The smooth flavor profile of our classic mild sauce complements this blend with just enough habanero, cayenne, and chipotle peppers to add a bold accent of flavor!
HOT
Sweet and Tangy With A Spicy Kick!  The perfect combination of smooth flavor and spicy undertones.  This flavor-forward sauce packs a punch without sacrificing flavor for heat.  Ideal for wings, chicken, beef, and pork!